Now that dream has come true. BindTuning is proud to introduce the Magic Tool!
Have you ever dreamt how amazing it would be if you could brand your website with one single click, like if you had a magic wand?
Need to create a website design, but don't have much time for long customizations? Your customer provided their logo and now you have to create a design based on it? Looking at that amazing website, and would like to create something similar?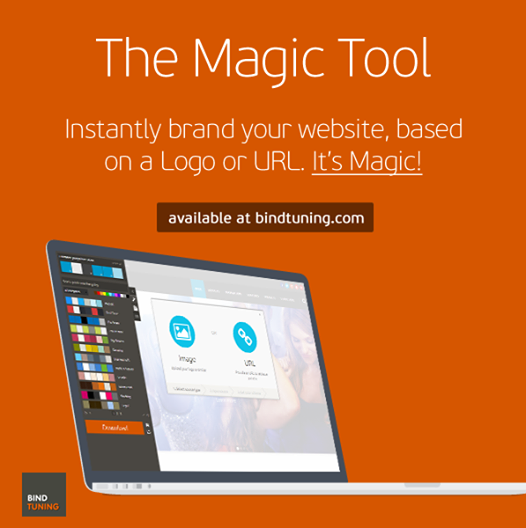 The Magic Tool can help. Instantly create a website design based on a logo or URL with this awesome new feature.
Watch the video to learn more, or try it now at http://bindtuning.com