At some point every website editor faces the same problem: not getting enough traffic. The good news is that you are not alone. You may have thought it would be easier, after all there are over 300 million blogs out there so how hard can it be?! News flash: you are not only competing with 300 million other blogs, you are competing with everything that is cute, weird and awesome, like memes, Grumpy cat and GIFs. So let's put it this way: When it comes to traffic, creating your blog can be relatively easy. But there is a way…
#1 Remember: Content is king
Content should be your number one task: create useful and attention-grabbing content. The last thing you want is your blog to be boring. So you need to write about what your audience is interested in. Think about it, why would someone come to your blog, if they can be informed/entertained somewhere else? You need to have content that is good enough to keep visitors coming back.
One of the most important thing when you're planning a post is the headline. If one of your articles gets featured on sites like Feedly, the headline is all you have to get readers attention. So make sure you grab them by the headline.
Take a look at some of the most popular topics on blogs:
News and Trends
You need to always keep up with the latest news and trends, no matter what industry you talk about on your blog. But don't follow the masses. Come up with a different twist on the matter. This way you will most definitely stand out from the crowd.
How to/Tutorials and weekly tips
This topic tends to be very popular. But please don't be a bragger. Come up with simple and useful tutorials/tips which no one usually remembers to talk about. BindTuning has a weekly tip on Facebook, Google+ and Twitter.
Top/List posts
Posts like this one or this one have a great amount of value and at the same time are easy to follow. And the best part is they tend to be shared on social media platforms, a lot!
Infographics
We all love a great Infographic. Research shows that the search volume for Infographics has increased by a whopping 800% between 2010 and 2012. And there is a reason why it is so popular. It allows you to get great amount of information on a topic in a fun, simple and easy way. It will take you a lot of time creating one but it will be worth it.
Interviews
Either audio, video or on a post format, interviews get a lot of attention from visitors. Specially if you get the chance to interview an influencer from your area.
Guest posts
Guest posts can be pretty much about anything. It works because you'll build solid relationships. Besides it will get promoted like crazy by the author.
---
#2 Do SEO in moderation
Also known as search engine optimization. We all have to deal with it. If you're setting up your blog for SEO, or just thinking on where to begin, here is what you should focus on:
Picking 1 or 2 long-tail keywords
Don't get crazy with keywords. You should have 1 or 2 long tail keywords. Long tail keywords are a very targeted search phrase that contains 3 or more words. It often contains a head term, which is a more generic search term. For example:
Head term: themes
Long tail keywords: Free themes for WordPress, Premium themes with a slider, Best themes for SharePoint
Images
Whenever you upload a photo to your blog, be sure to include keywords in the file name and fill out the ALT text field with a brief, keyword rich description of the photo. Think of alt text as an interpreter for search engines. You should also include the words "image" or "picture" in your photo ALT text. A lot of searches are for a keyword plus one of these two words.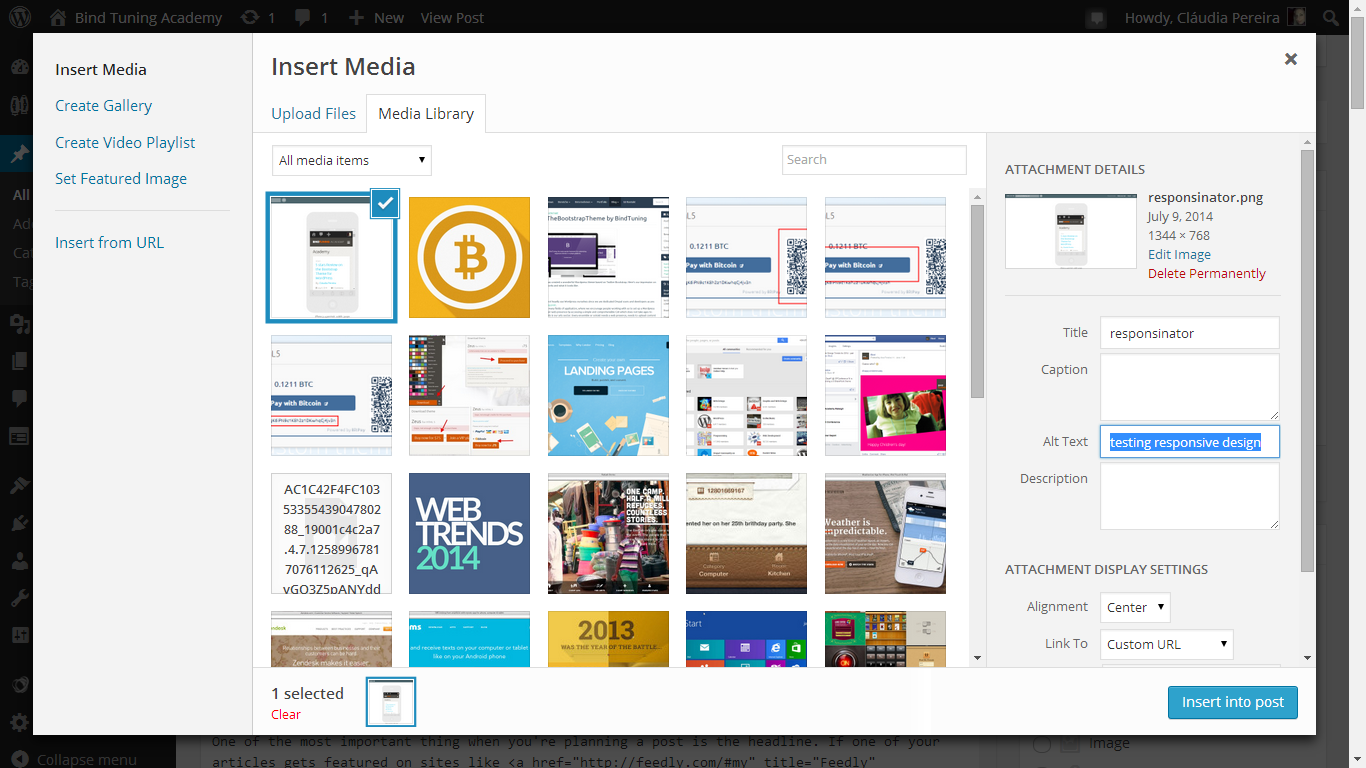 Getting good links
You do need to offer yourself as an expert source for other people's posts, interviews, white papers and more. Do guest post on high quality sites that are relevant to your business. Build links by leaving useful comments on high quality sites. Useful comments, like tips or advises. Do not leave spam comments promoting your blog.
Accessibility
It's everything when it comes to SEO. You need to ensure that your website is accessible, and that readers find content easily despite their physical limitations. One other thing, you must always check if your site works well on the most popular browsers. You can use Browserling for that.
---
#3 Go social
So you have a blog, but no presence on social media. No wonder you can't get traffic. Social media is to blogging what wheels are to cars. If you don't have them you won't get anywhere. On social media you'll find your audience and that's where you can promote your website/blog without breaking the bank.
Don't be boring. Besides promoting your blog, also share tips, quotes, images, funny status, videos and whatever your audience will find interesting. And most importantly: be human. You need to show your pretty face on social media so everyone knows there is a person on the other side. Check out BindTuning's Facebook page. We always try to post a great amount of behind the scenes pictures.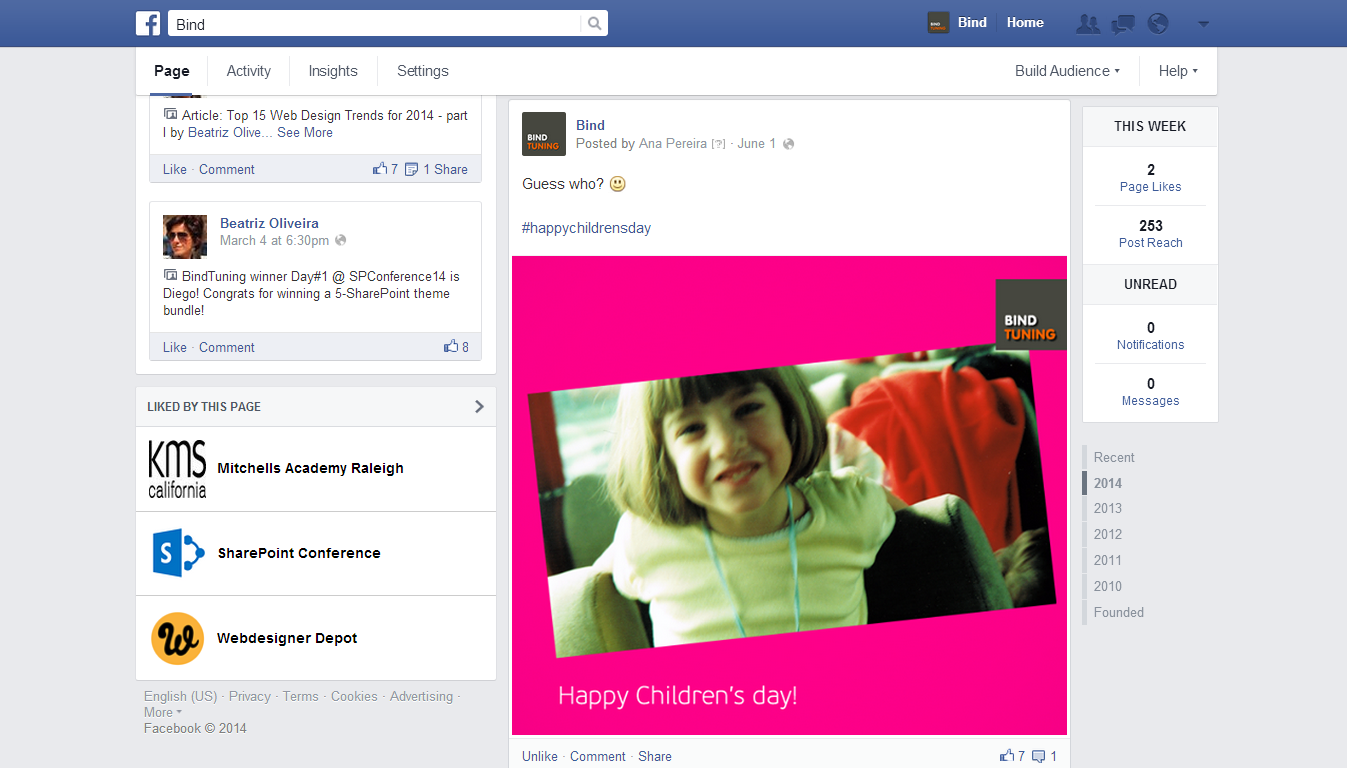 And please do not share what you had for dinner last night. No one cares…
Also keep in mind that despite of all being social media platforms, they all have different purposes. Google+ has a more business type of vibe, Facebook has more of a family touch, while Twitter is a one big conversation in real time. So you must always know which content works best with each social media platform. Don't worry, you will get the hang of it.
---
#4 Explore other types of media
Why not share your posts across a wider variety of media? Everyone is using Twitter, Facebook and Google+ to promote their content. It's tempting to focus only on these three networks but you get a competitive advantage when you share your content on other not so talked about networks. Like Quora. BindTuning also has a Quora profile and it's great to use. It's a question/answer-based website and the best part is all content is created, edited and organized by its user community. I risk to say this a great alternative to surveys.
You can also use Vine. Vine is an iPhone app that lets you create 6-second looping video shorts. Why not create a 6-second teaser about your latest post?
Storify, Digg and StumbleUpon are just some among many others options.
---
#5 Create a good looking blog
Let's face it, we all browse with our eyes so having a blog with all the colors of the rainbow, a pony here and there and a 90's vibe design will not help. People will click the close button in a matter of seconds.
Yes, it happens…Do you know why? Because you loose credibility. This is one area where budgeting a couple thousand or even a few dollars can have a big impact on traffic.
Here is a simple solution: redesign it! There is no way around it. A blog should always look is best. So you must keep up with the latest trends in web design or else your blog will fail completely.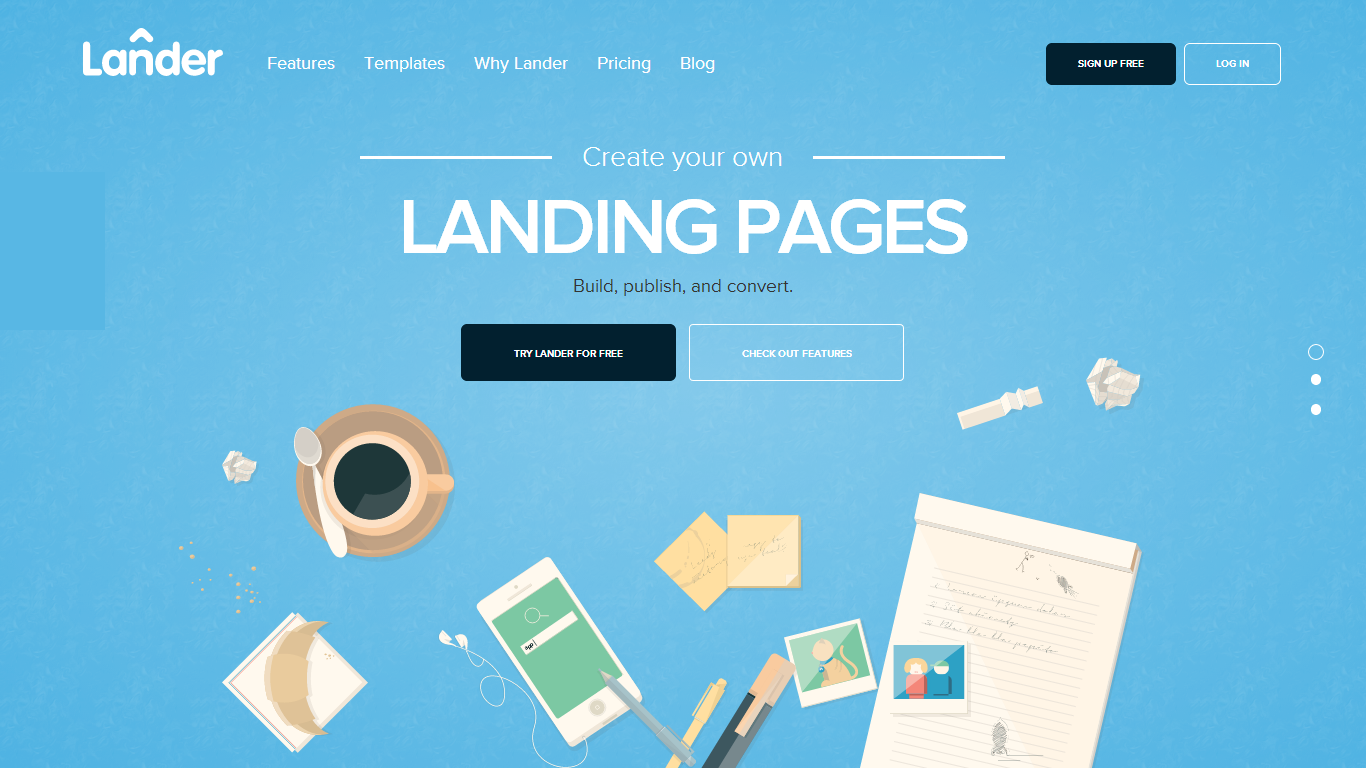 Flat design is a huge trend right now!
Get the point?
You can see the #1 trend and all the web design trends for 2014 here. Out of all web design trends the one that stands out is responsive design. This is were most blogs fail. Most of us are checking blogs and websites using smartphones and tables, not desktops. You can use Responsinator to see how your blog is doing on these devices.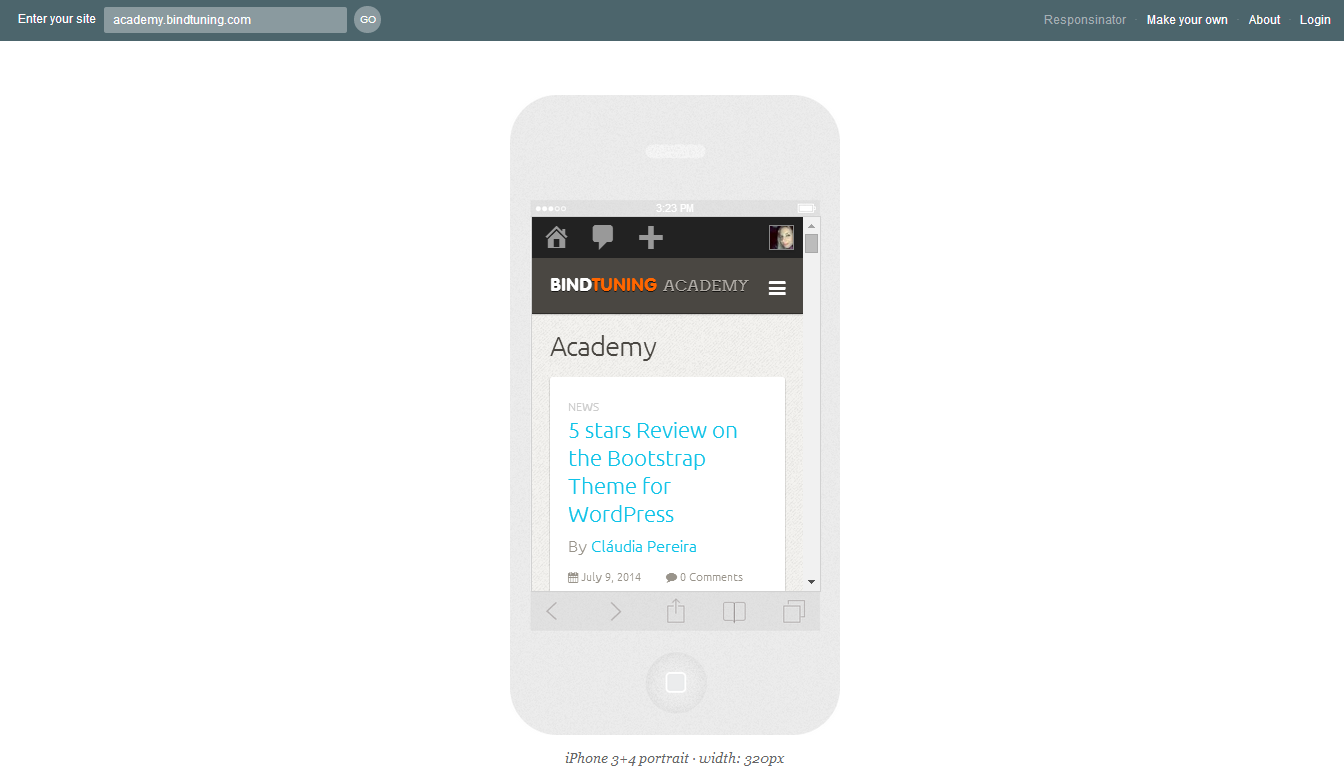 ---
#6 Enable subscriptions via Feed and Email
If someone drops by your site, has a good experience and thinks "Hm, I must definitely come back here and check this out again." chances are you'll never see them again. That sucks! It shouldn't be the case, but we have busy lives and the Internet's filled with more interesting stuff.
In order to pull back some of these wannabe fans you must create an RSS feed, you could use Feedburner. Create subscribe buttons on the sidebar, top or bottom of your blog posts encouraging those who enjoy your content to sign up (either via feed, or via email, both of which are popular options). Plus, using a RSS Feed will help build a solid email list and have a direct access to your customer base.
---
#7 Submit your blog
It's important to submit your blog to Blog Directories, as this might bring you traffic for people seeking knowledge in a particular field. Such directories include Technocrati and Yahoo Directories among many others.
---
#8 Get yourself out there and network
Your influence affects your blog's popularity. Most blog owners who have popular blogs are well networked. Sure, their blogs helped grow their network, but even before they had a successful blog, they were still pretty well connected. These connections helped them get more social media traffic. How? From getting their friends to tweet stuff, share it on Facebook, or Google+, or even Pinterest, you name it. These blog owners leveraged their connections to get as much traffic as possible.
If you want to create a popular blog, you need to work on your networking. Why not do some public speaking? It helps. Or get involve with different comminuties on your area. Google+, Facebook and Linkedin have thousands of these communities!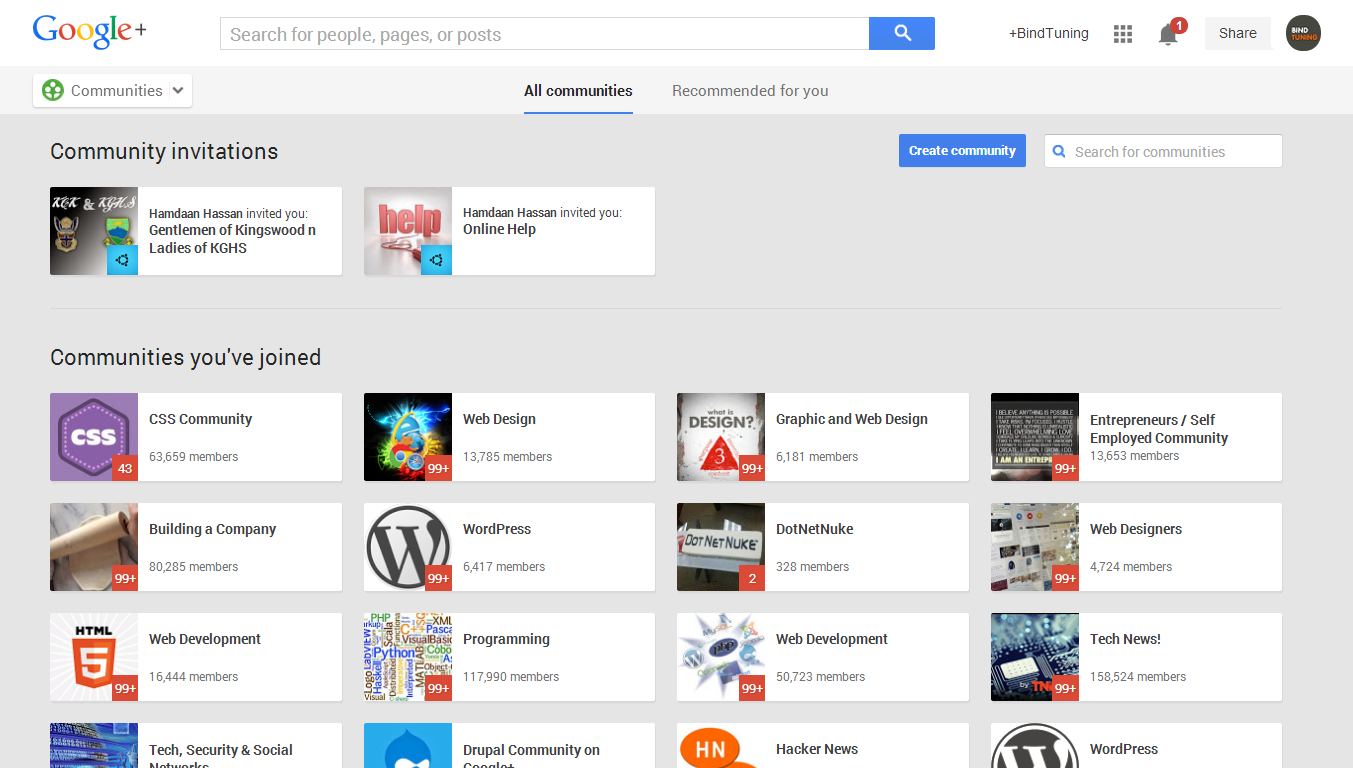 If you're thinking about being an active member on these communities you should add a link to your blog on all your social media personal accounts. Adding a link in your email signature, inviting people to read your latest blog post is also a great idea.
---
#9 Have your crowd in mind
Although you want everyone to start reading your blog, usually only a specific target audience will do so. By creating targeted content, your audience will more likely become a regular reader on your blog. If you're creating a design blog, make sure that the appearance and content easily shows this.
---
#10 Keep on blogging
Whatever you do NEVER give up. If you feel it's not working, don't be lazy and try again!